Tested – Vacuum cleaners
With the days long and (sometimes) rain-free at this time of year, many motorists will be making the most of the opportunity to give their cars a deep-clean. A vacuum cleaner is a key piece of equipment for sprucing up a car's interior, but with so many options on the market today, which is the best one for the job?
Of course, the machine you choose needs to be good at cleaning the home too – but with many manufacturers producing car-friendly nozzles and brush heads, vacuums are more adept at cleaning cars than ever before. Here, we look at three of the best.
Dyson V10 Cyclone Total Clean
Price: £499
Charge time: 3.5 hours
Total run time: 60 minutes (on lowest power setting)
The Dyson V10 Cyclone Total Clean is a bit of a brute – all heavy-grade plastic and grey colours contrasted by reds and blues. It is very powerful, and is fitted with Dyson's latest motor. It can be quickly changed from an upright vacuum into a handheld device thanks to a simple locking mechanism, and offers up to 60 minutes of cleaning time on a single charge.
One of the best parts of this latest Dyson is the way it empties. It opens in a 'point and shoot' fashion, so you need only put the front of the device in the bin, slide the lever and all of the dust comes straight out of the front.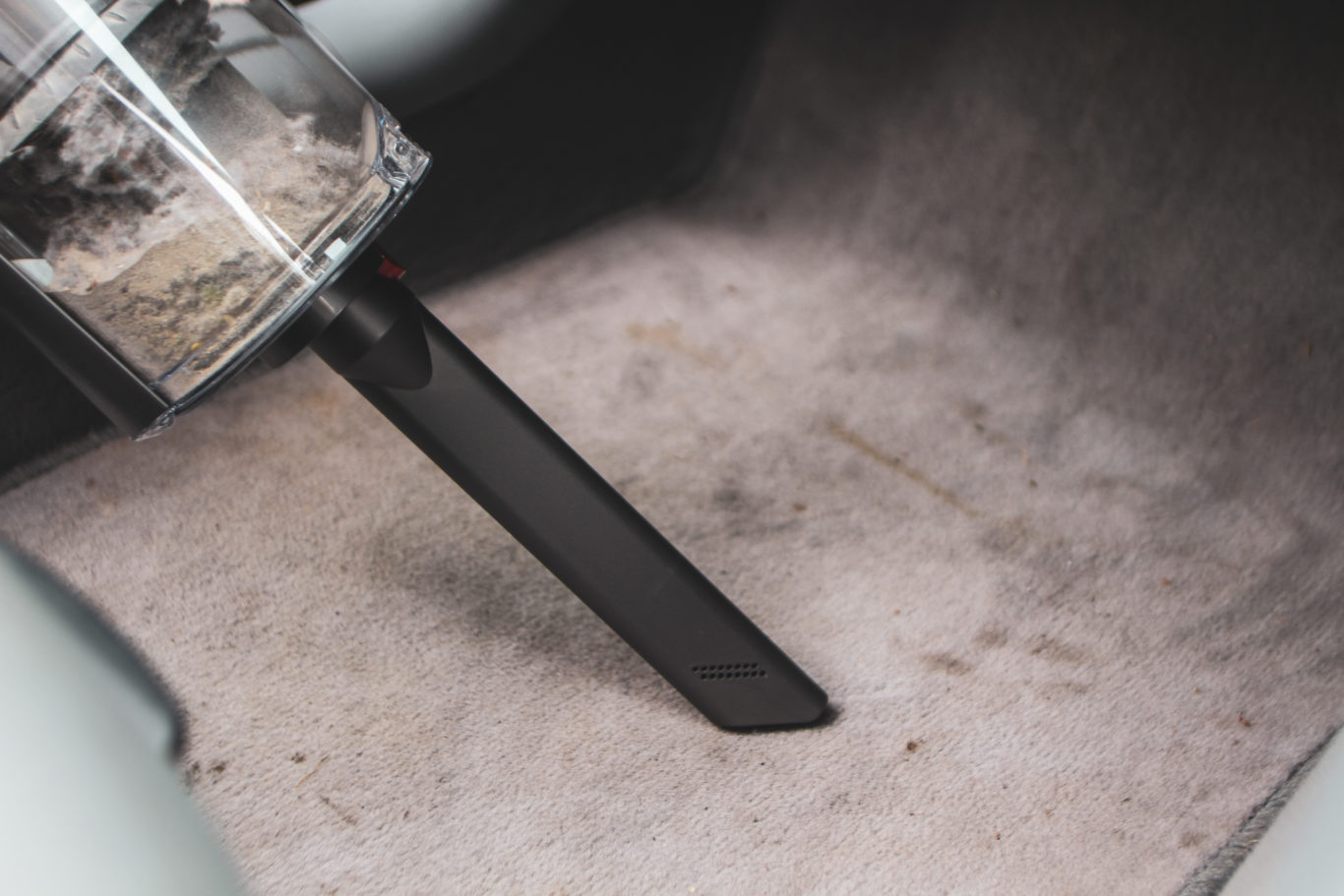 The extra power boost gives it a fair advantage over the other two here, making it ideal for picking up tougher items.
It is, of course, quite expensive – £499 is a huge amount of money for a vacuum. That said, it does clean a car's interior incredibly effectively, and thanks to three different power modes and a variety of vacuum heads, it's good at getting into the nooks and crannies of any vehicle.
Gtech Pro
Price: £249.99
Charge time: 4 hours
Total run time: 40 minutes (on lowest power setting)
Gtech is a relative newcomer to the vacuum segment, but its latest Pro model has been designed to punch well above its weight. It significantly undercuts the Dyson on price, but does offer only 20 minutes of continuous cleaning on a single charge, or 40 minutes when switched to eco mode.
The benefit of the Pro is its weight; it feels relatively light in the hand, which makes it ideal for use in a car. It's even available with a special vehicle brush kit, which, thanks to a bendy hose, allows you to rid your vehicle of every last speck of dust.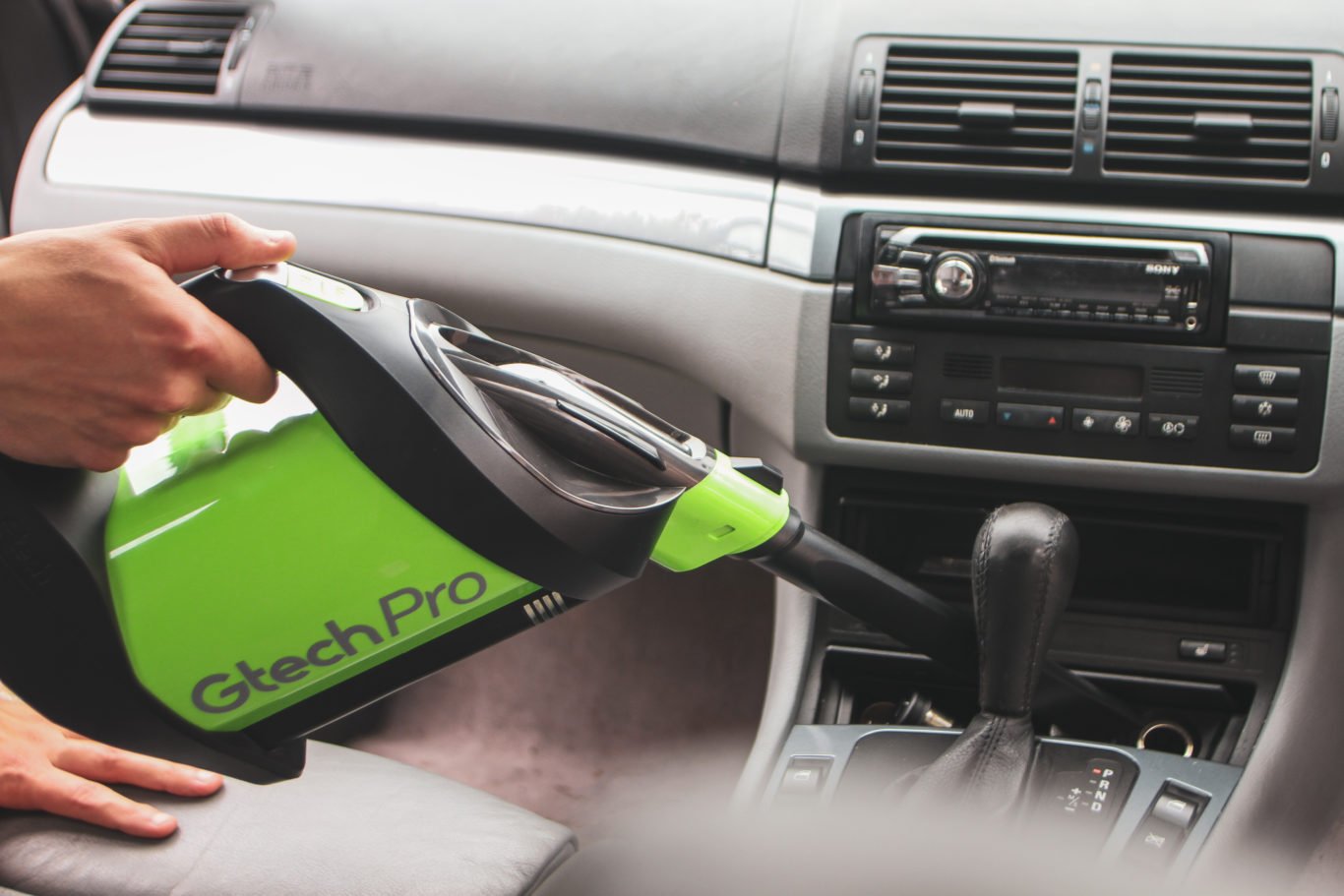 One drawback is the Gtech's use of a removable bag for the dust. This is a more traditional approach, but one which Gtech says is more hygienic, and allows the vacuum to hold more dust.
Numatic Henry
Price: £99.99
The Numatic Henry is certainly one of the oldest machines in terms of tech, but that doesn't stop it from being incredibly effective at car cleaning. With six litres of capacity, it should be able to do several interiors without having to be emptied and, despite needing to be plugged in, its 10-metre cable should provide enough length to get the whole way around a vehicle.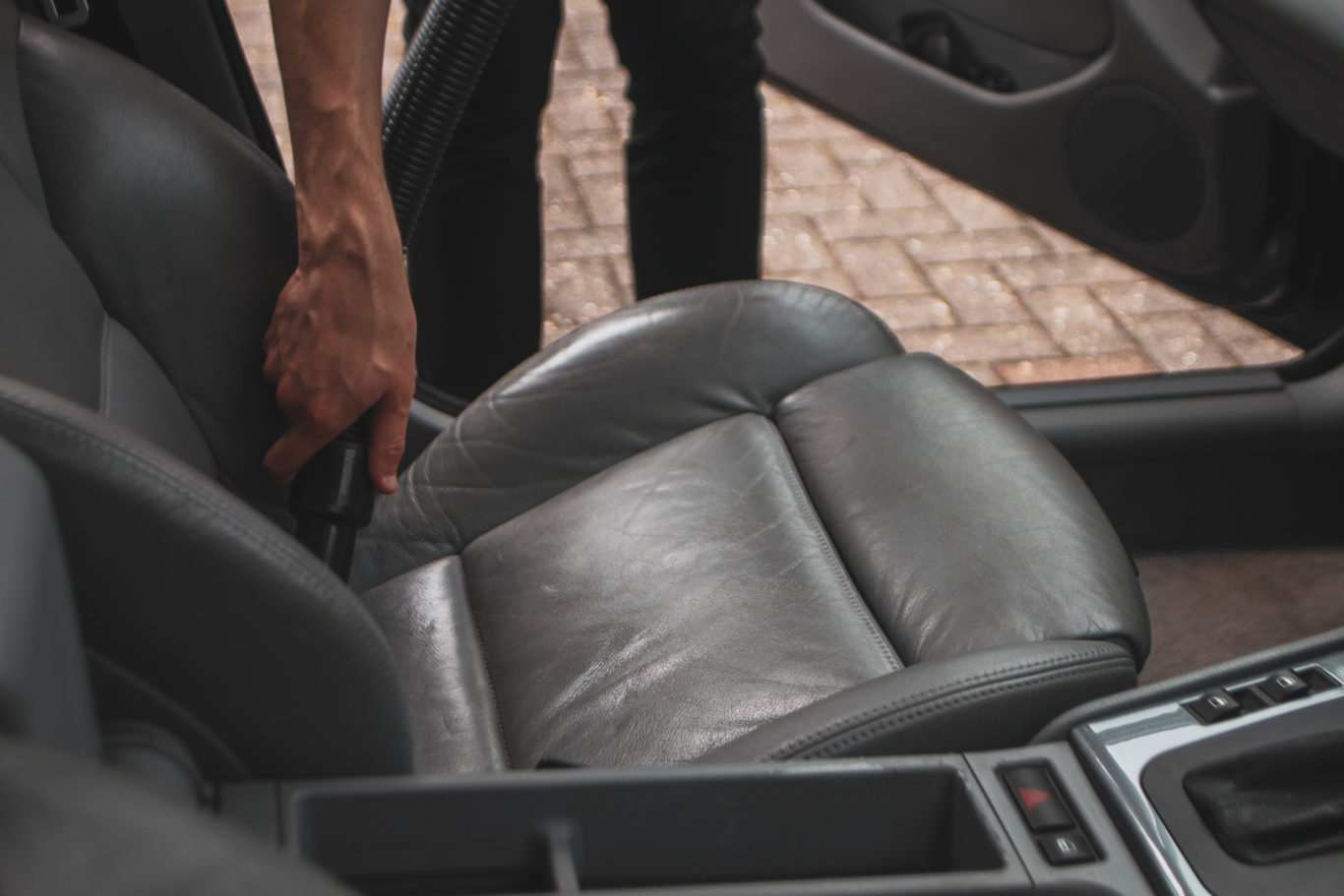 Every 'Henry' comes with a variety of smaller nozzle attachments that are great for getting into those hard-to-reach places, or around tricky areas such as switchgear sections.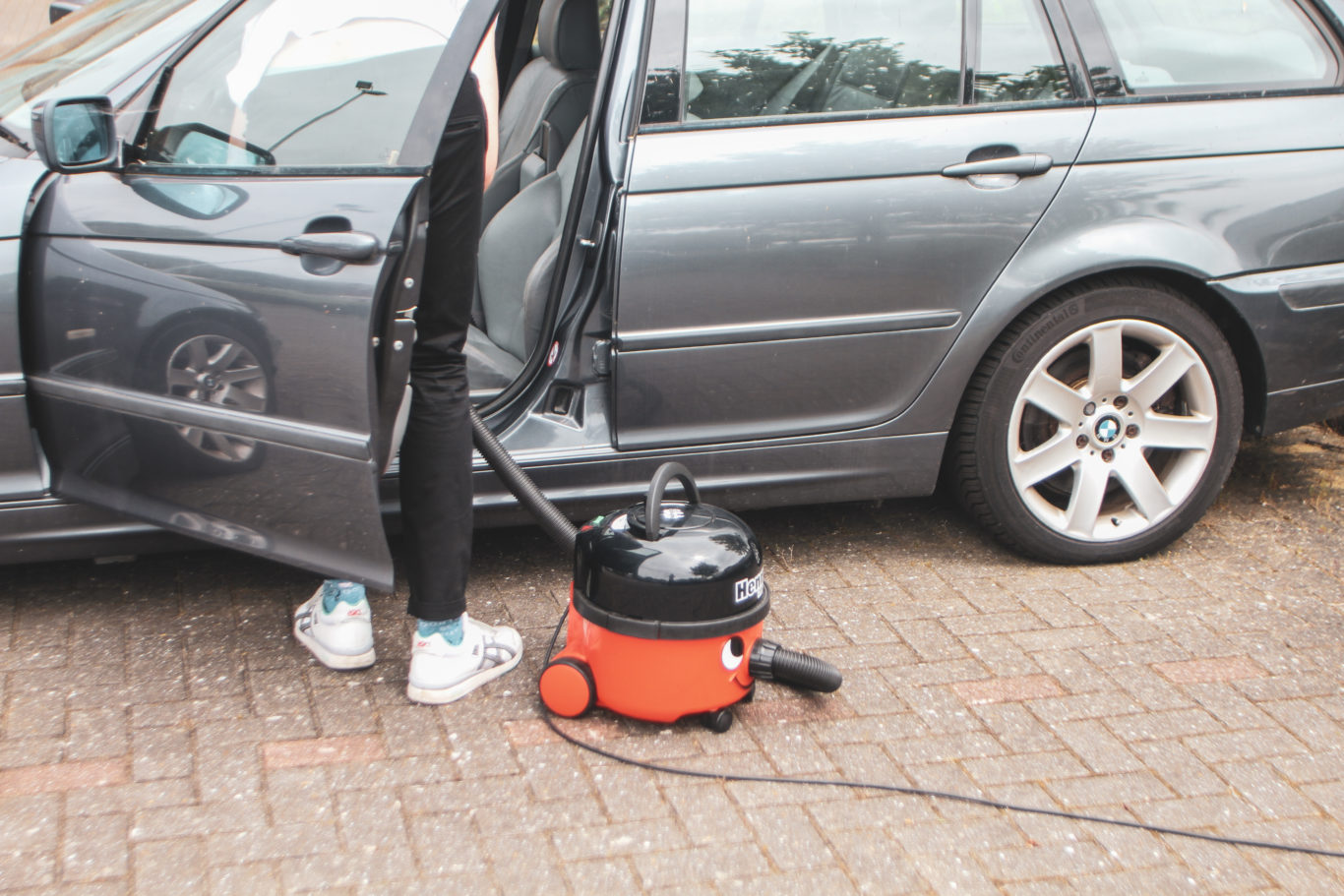 We've just taken a small snapshot of the range of car-centric vacuum cleaners available today, and looked at three of the best on sale at three different price points.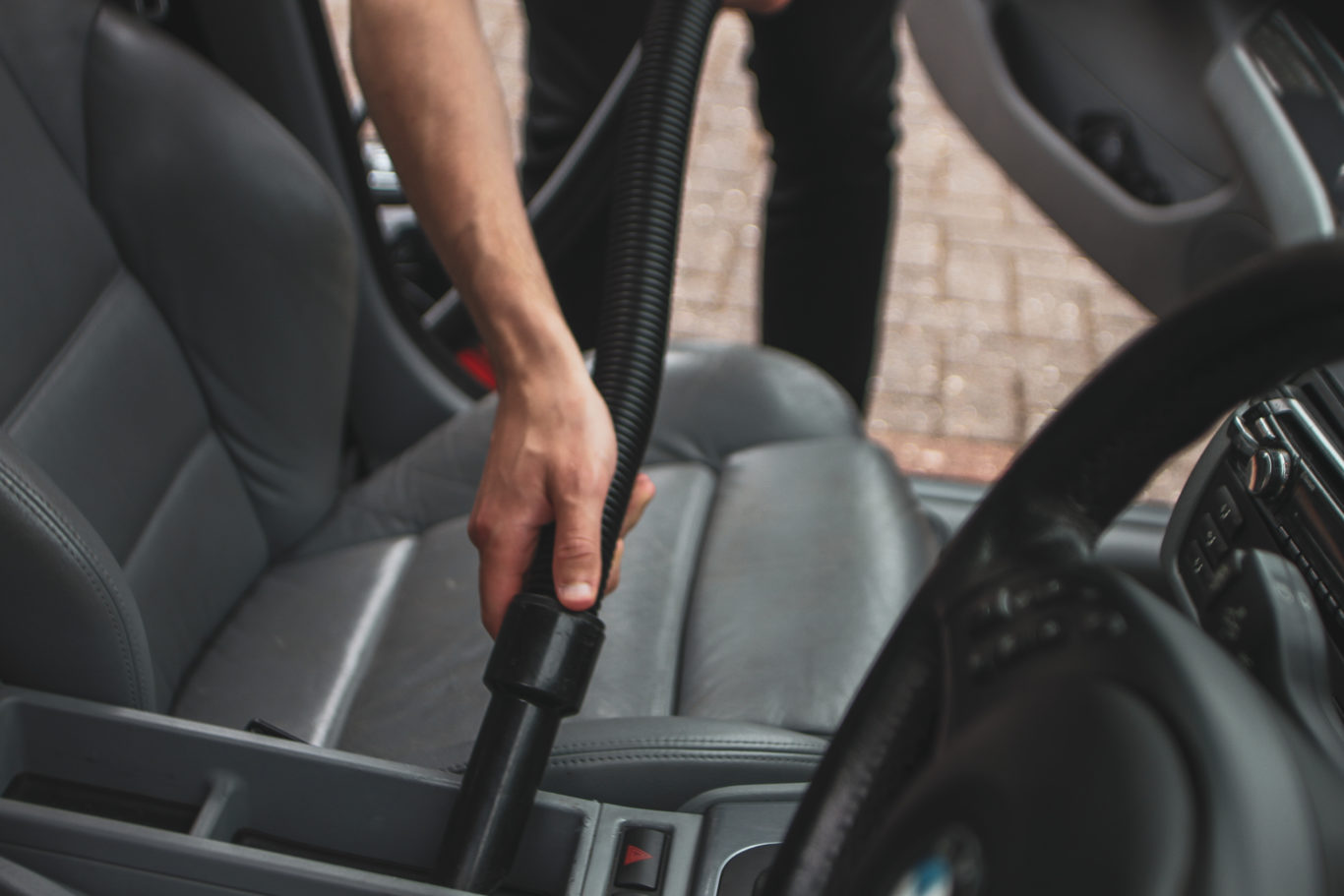 It's easy to dismiss the Dyson as a result of its high price, but the overall build quality feels higher than the other two here, while the level of usage time it offers is impressive. It also comes with a variety of well-made attachments, and the amount of pick-up power it has is good too.
The Gtech does things differently to the Dyson. While it may not feel quite as robust, its light weight and simple design make it perfect for use in a car. Though the need to replace the bags is a little bit of a hindrance, it packs enough dust capacity that you won't be needing to change them out all that often.
Finally, there's the Henry. A lot of industry professionals use these, and you can see why. It's reliable, sturdy and easy to use – and it packs plenty of suction power too. It's also the cheapest, undercutting the other two considerably.
All in all, if you can stretch your budget to the Dyson, you won't be disappointed. It's expensive, yes, but it really does feel worth the money thanks to its overall build quality and user experience. The Henry is a great option if you're planning on giving your vacuum a hard life, as it'll likely stand up to years of toil. This puts the Gtech in the middle, and there's good reason for that – it's a great compromise between the two. The removable bag may be off-putting to some, but other than that, it's a great option for car-cleaning.